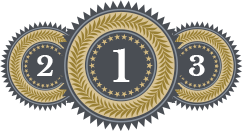 Ogetto, Otachi and Company Advocates is a leading Kenyan law firm offering legal, regulatory and transactional services to domestic and international clients.
Each day we serve clients drawn from a wide range of sectors and industries including financial services, aviation, pension, real estate, energy, transport and infrastructure. The Firm's client base comprises national and international private companies, government agencies and government regulatory bodies, non-profits organisations, international organizations and individuals.
As our client, you're guaranteed prompt, practical and cost-effective solutions. We have a proven track record in representing and advising clients in a wide range of complex, high-stakes and sensitive matters.
Our lawyers have the expertise and experience in their fields. We ensure our legal team is informed of the dynamic and changing business environment, conscious of the interaction between law, policy and business changes, apprised of changes occurring on the Kenyan legal landscape and committed to employing the most effective legal strategies to address clients' needs.
Headquartered in Nairobi, we represent clients throughout Kenya. We also have a network of associate legal firms in east Africa with whom we collaborate in meeting our clients' needs. Just like the Firm, our network of staff has a depth of expertise in their fields
Pro Bono
Part of our professional responsibility as advocates is to assist those who are unable to afford advice or representation. The goal is to promote human rights and social justice. Although the need for legal services among the poor- including homeless children and adults, unemployed or low-wage workers, prisoners, or senior citizens- is overwhelming, only a small percentage have access to legal services. We can help a few poor citizens with legal representation.

Vision

Our Firm's vision is to be a provider of "Legal Services You can Trust"

Mission

Our mission is to provide clients with prompt, practical and cost-effective legal services so as to simultaneously maximize opportunities and minimize legal risks.

Values

Our practice is guided by these values: reliability, probity, creativity, and professionalism.
Philosophy
Our clients come first. As a result, we strive to understand each client's unique problem, suggest and offer customized solution, communicate frequently, and ensure every legal solution and strategy we recommend is practical and effective. To bolster our approach, we:
Employ high calibre staff and ensure these continuously work to update and bolster their skills in a chosen area of practice

Assign work to qualified, competent and experienced lawyers while ensuring a partner has overall oversight

Study and understand the client's goals, evaluate these against the law and suggest and offer practical and effective solutions

Establish and agree on clear communication procedures that speed up decision making and delivery of services

Regularly request,  evaluate and respond promptly and positively to clients' feedback

Develop cost-effective solutions and strive to advice clients about the cost implications of our services in advance so that they have time to plan and budget